Repatriations outside of Thessaloniki
After their death, many people wish to be burried in the place of their origin. Our funeral home can organise the transport and the funeral service with dignity and safety to every location in Greece.
Our offerings include:
Coffin and coffin set
Transport of the deceased to the home, viewing room or cold store
Preparation of the corps
Floral cross
Transport of the deceased with the hearse to the burrial place and stay until the service is complete
Further offerings. Decoration of the church, transport and deposit of the floral wreaths, decoration of the coffin.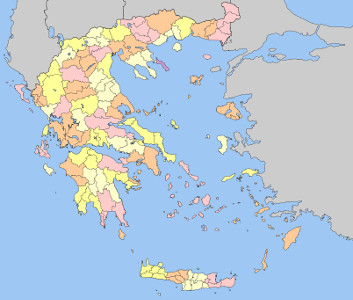 To repatriate a foreign or Greek citizen abroad or to repatriate a Greek citizen from abroad to Greece we'll need to follow processes that will allow a safe and fast passage through the Greek borders and customs. In order to transport the deceased abroad, our funeral home will undertake all necessary actions.
Repatriations aboard
Our services for repatriating aboard are:
Embalming by expert doctors
Embalming certificate
Translations of all documents to the required language.
All the bureaucratic processes required by officials.
Special coffin to transport the deceased.
All the necessary medication to preserve the corps
Transport of the corps to the airport and delivery to the cargo hall of the Airline.
Repatriations to Greece
Our home's services include:
We receive the corps for the airport.
We transport the deceased to the cold store.
We take care of the burrial permission and the death certificate.
We arrange the time of the funeral
We print and place the funeral announcements.
We order and deliver the floral wreaths.
We decorate the church where the funeral service will be held.
We book the banquet hall where the coffee and/or the meal will be served.
Ask us about the repatriation of your beloved one