We provide complete services
in your times of need.
Funerals
A funeral service for our loved ones always proves to be a difficult experience.
Memorial Services
We make sure everything is prepared appropriately and on time for this important service.

Cremations
We will make sure everything is prepared for the cremation.
Repatriations
We will make sure all documents and processes are complete so that your loved one can be transported safely to the destination.
Exhumations
We complete both exhumation and transport of the remains according to the family's wishes.

Decorations
We will decorate both church and coffin with flowers.
About our office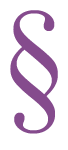 Life unfortunately will ultimately present us with the death of a loved one which undoubtedly is a very difficult experience we will all have to face.
At that precise moment, the grieving family will need support by a reliable and experienced funeral home's services which will completely every process regarding the funeral timely, discreetly and with professionalism.
We're available 24 / 7, to support you and relieve some of the burden from you.
We appreciate your trust all those years.
Useful Information
Our doctor will verify the death of your loved one.
We will make sure everything goes well with your burial permit.
Our team will prepare the deceased before the funeral.
You can receive the funeral cost from the state's insurance policy.
The funeral can be performed where your loved one would have wanted.
If you desire a cremation, that is also possible.
Memorial Services for Orthodox Christians
So that we can beg Father, Son and Holy Spirit to have mercy on the soul of our loved one.
At 9 days we ask the Angels to pray to God with us. Among them the Cherubim, the Seraphim, the Angels and Archangels.
In 40 days, because after 40 days the soul will leave this earth and answer to God. We all know that Jesus Christ ascended into heaven. After His resurrection, the Lord presented himself to the Apostles for 40 days to give them strength. And the Angel will take the soul and in the speed of Thought, takes it everywhere and shows every bad and good thing done in it's life on earth. If before he dies, he confessed everything and never repeated them, only the good things will be shown.
Yearly memorial services are held to remember the "birthday" of the deceased because for Christians the day of the true Birth is the day of physical death and passing on to the Eternal Life.
5
3months, 6months and 9months
These aren't regular memorial services but they're part of our tradition and it's an expression of love for those who are no longer with us.
Those memorial services are held at 3,6 and 9 months accordingly from the date of death.